Introducing the Leaders of Church Administrative Professionals
Deborah Miller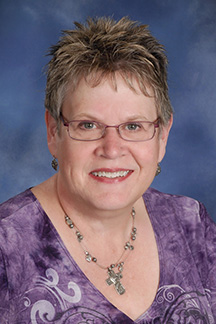 Debbie has more than 25 years experience in Church Administration. She received Certification in Church Administration (CCA) from the National Association of Church Business Administration (NACBA), and also from the Presbyterian Church Business Administrator's Association (PCCA). This required intensive study in the 14 disciplines of Church Administration, as well as carrying out and writing about a specific project for the church where employed.

Her expertise allows her to see how to take the administrative load off of the Pastor and Program Staff so that they can be more effective in their own areas of ministry. Debbie often refers to the administrative processes of the church as the spokes of the wheel. They must be performed well to allow the wheel—pastors and program staff ministering to the congregation—to turn correctly. If the administrative support is not performed correctly, then the wheel is not balanced and the road is rough.

Her extensive experience gives her an in-depth understanding of the needs of church office management. That experience has allowed her to write policies and procedures for the churches where she has worked. These churches have also benefited from her ability to streamline their office and financial operations for maximum effectiveness and efficiency, including implementing direct deposit for payroll, online giving, and setting up a church foundation to enable the church to receive non-cash gifts/assets.

In addition to her membership in NACBA Debbie has served the organization's Kansas City chapter as its President, Vice-President, Treasurer and Secretary. She has also served as President of the Presbyterian Church Business Administor's Association. Currently she volunteers at Legacy Christian Church as a member of the church's Finance Committee, on the Audit Committee of Legacy Endowment and as a member of Legacy's Deaf Ministry, providing sign language interpreting during worship and special services.

Feeling God's call to service in this area, Debbie's passion is to help equip churches with the knowledge and resources they need to conduct business the right way.


Charles Kneyse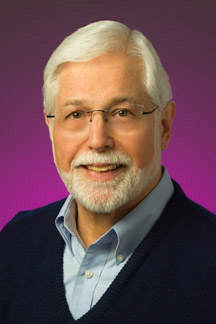 Chuck comes to Church Administration after working in a variety of career fields and after serving in a variety of leadership roles in his local church.

Utilizing his degree in Industrial Engineering he initially was employed in middle management in the health care industry. Subsequently, he followed his passion for photography, working first as photojournalist and later as an assistant photo editor. For almost 20 years he owned and operated a successful commercial photography business.

He has functioned in many roles in his church, including leader of the Finance and Computer Teams. His entrepreneurial background proved beneficial when he and his wife were called upon to lead back-to-back giving campaigns, each of which resulted in pledges exceeding one million dollars. Later he served on the church's Board of Overseers for four years, the last of which as its chairman.

Along the way he has gained insight into how a church can have good accountability and why it is important for the church to be accountable not only to its members but also to its community. For example, during his six years as a Church Administrator, Chuck designed and implemented improved methods for processing contributions. Some of his methods were subsequently adopted by the North American Christian Convention for processing its nightly offerings.

He also implemented a salary range for each position on the church staff, which improved the church board's understanding of employees' compensation levels and how they compared with similar positions at other churches.

Chuck is committed to helping churches make the most effective use of the finite resources with which God blesses them. He believes that churches should be examples of integrity in their communities and to the world.




Click Here to Return to Top of Page